6 Best Trees For Privacy To Grow In Upstate NY
It is a pleasant surprise to discover that summer has finally arrived and it is pleasant to step outside into our backyards and enjoy the fresh air.
We all value our privacy when it comes to our personal life, which is why let's take a look at some creative methods to gain the privacy you desire without having to build fences around our yards.
Also, there are times when fencing can be too short to achieve the feel of privacy and they can also be quite expensive!
Fences are also very expensive to maintain, and once they start becoming damaged, it becomes necessary to repair them. Would you consider how much of a difference a "Natural Border" can make to your property?
When trees are planted as privacy borders, they can provide a number of benefits. There is also no question that a fence does not provide a peaceful aesthetic like trees do, not even close.
The planting of trees for privacy will protect you from noise, clean the air and provide you with privacy for decades to come. 
The planting of trees will also increase the value of your home.  After you have figured out the best way to layout your privacy trees, you will need to consider what trees would suit your property the most.
Certain types of trees or shrubs are recommended by certified tree experts over other types to effectively create an ideal privacy screen. Let's take a look at a few options you might have.
Vander wolf's Pyramid Limber Pine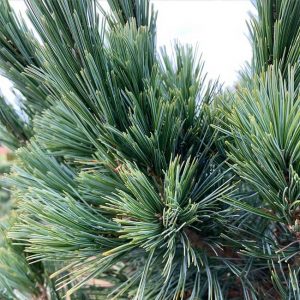 There are many reasons why Vander wolf's Pyramid Limber Pine is one of the most beloved trees in gardens today.
The soft, deep-blue, twisted needles of this evergreen type are very unusual compared to other types of evergreens.
Moreover, it's prized for its narrow width and pyramidal shape, which add grace and elegance to any landscape.
In its group, this large branching plant stands out due to its beautiful deep colors and eye-catching branching.
Its new growth initially appears green, but matures later into its signature twisty, blue-green needles and large, ornamental pine cones.
The easy installation of a single tree will make a beautiful accent tree, while planting a row creates an attractive privacy screen.
If you want a beautiful accent tree, or if you want a pretty privacy screen, you can plant a row of them. Do you have a small square yard that needs landscaping?
Vander wolf's Pyramid Pine can also be grown as a container tree in the garden or on the patio. The tree is also very versatile in size, shape, and density – if you're looking for a dense tree, you can pinch out new growth or break it in half.
As a low-maintenance tree with good aesthetics, the Vander wolf's Pyramid Limber Pine needs little attention except for minimal pruning – after it is established.
It has excellent drought tolerance, and it has excellent disease and pest resistance, making it an excellent addition to your yard. As a matter of fact, it is an excellent choice for planting in rocky areas and tricky places.
Juniper 'Wichita Blue' Tree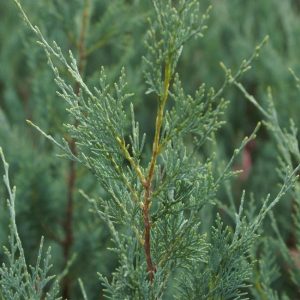 As a dense and full tree of moderate size, the Wichita Blue Juniper produces an impenetrable screen or windbreak that is short enough that it will not interfere with power lines.
These Junipers can be placed along fences, along streets, or anywhere else you want to add vertical interest to a landscape.
They can also act as windbreaks or screens.
This is not limited to the outside of your house: you can cut a few branches for Christmas greenery to add beautiful blue-green color and fresh Juniper scent to your Christmas decorations as well.
The Juniper tree stands out year round in your garden because it is evergreen, long-lived and deer resistant.
The foliage is a gleaming silvery blue color, with none of the usual winter bronzing.
Additionally, the Wichita Blue has a lifespan of 70 years or more, which makes it a landscaping piece that can last forever.
Despite the fact that deer aren't attracted to it, many birds will forage on the silvery blue berries in the late summer and winter, creating a show of wildlife that is sure not to be forgotten.
Affinity American Arborvitae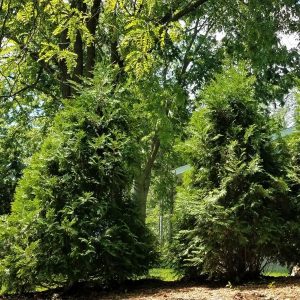 It is believed that the American Arborvitae is a hybrid cultivar of Thuja occidentalis referred to as 'Affinity'.
It will be a great addition to your yard, and it will perform wonderfully, and you can count on it to be a workhorse tree in your yard.
There was no thought given to you when it was being grown.
The Arborvitae trees of the affinity series were originally cultivated with farmers in mind.
This tree was planted by the USDA in Indiana to line fields as a windbreak so that farmers can have healthier crops.
(Wait. Are you a professional farmer? If so, please forgive us. This tree was planted just for you!)
Therefore, you already know that if it can keep the wind from knocking out acres of crops, then you already know that it can also prevent the wind from ruining your backyard retreat.
You know that since it blocks the wind so well, you also know that it will block your view just as effectively as it does the wind!
You can keep your neighbor from peeking into your yard by planting a number of quick-growing Affinity American Arborvitae.
This will hide your ugly garage from the view of your neighbors. Make sure that the chain-link fence is hidden from view. Make sure the wind does not roll your kid's trampoline across the yard again this year by installing a windbreak.
White Spruce Tree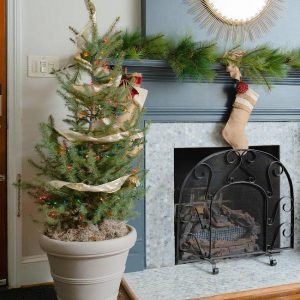 As far as this tree is concerned, there is nothing particularly wrong with it. There are many benefits to adding the White Spruce to your landscape.
It is a very beautiful and practical evergreen plant. This tree is extremely tolerant of cold climates and provides both ornamental and functional value in those climates, allowing it to thrive in zones 2 to 6.
There is no doubt that the White Spruce will grow no matter what. Drought tolerant, cold tolerant, and tolerant of nearly all soil types, this tree will grow in the most extreme conditions such as dry, polluted soils as well as wet, acidic soils.
As a matter of fact, it is often referred to as the most beautiful tree in existence.
Seeing as the tree grows in a grand, pyramidal shape and is thick with light-green needles, it's no mystery why it's so popular.

---
Rocky Mountain Juniper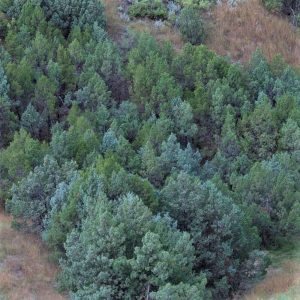 There is a wine-burgundy foliage on its leaves that appears in spring. It then quickly turns to the formal suit of moody blue-green leaves, which adorns its head.
There is a richness to the colors that seems to make them deeper and more complex as you look closer at them.)
Then in the fall it turns into the color of the holidays by turning vibrant red.
To top it all off, this is also one of the few plants I've ever seen with a showy show of crisp white flowers each spring, and then again in summer! As a result, the entire shrub looks like quite the fashion show out in the landscape.
Sun-loving, this little mounding shrub reaches between two and three feet tall and reaches a width of four inches. Despite its small size and a variety of uses, it is perfect for any garden.
Whether you want to make an eye-catching hedge or fence row, this plant is perfect. It should be used in large containers where you can see its color show up close and personal.
This plant also looks beautiful in beds and borders. Whether you include it in a wildlife garden, cottage garden or modern garden, it will look stunning. This plant is unparalleled in its versatility!

---
Fraser Fir Tabletop Christmas Tree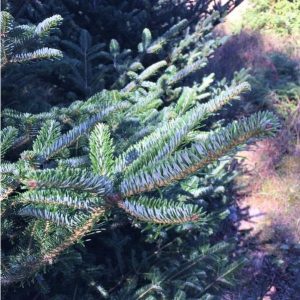 The Fraser Fir, Abies fraseri, is a tall Fir tree that produces short, dark-green needles that are silver-colored on the undersides.
In addition to its compact, pyramidal shape, the long lasting aroma, and its classier appearance, this is one of the most popular conifers!
Throughout its history, Fraser Fir has always been an ornamental and Christmas tree because of its density and compactness.
While Fraser Fir can grow in most locations, it needs good drainage to be successful.
The Fraser Fir is a medium-sized, dense evergreen tree with light, soft wood; sturdy and coarse-grained wood are not traits of the Fraser Fir.
Due to its longevity, marketability, and versatility, this species has continued to be surpassed by all other species by major retailers.
There is an extensive planting of it in North Carolina for Christmas trees, where it has been ranked by the Christmas tree industry as the number one tree for Christmas!
Trees such as this one are relatively low maintenance and usually look their best without pruning, though it may require some pruning in the spring and summer.
The plant does best when it is in full sun to partial shade. It prefers moist to wet soil, and has a strong preference for sandy, acidic soils. The plant performs best when planted in an environment that is relatively sheltered.
Fraser Fir has soft needles, incomparable needle retention, and is known to have long-lasting fragrance, as well as strong branches for even the heaviest ornaments!