6 Best Shade Trees To Grow In Colorado
The fact that those mountains are there does not mean that you can't have a nice sunny day in Colorado. There is actually quite a bit of sunshine throughout the state, so for people wondering what shade trees would work best in their yard, just know that there are a lot of choices that might fit their needs.
The majority of shade trees can be grown easily, but the fact that they take up so much space once they are fully grown, homeowners need to take care when deciding where to plant these trees.
It's a good idea not to place them too close to a home or other permanent structure as some of them can become as wide as they are tall.
Another good thing about shade trees is that most of them will live for quite a long time, from many decades to hundreds of years. As a result, individuals can plant shade trees in their own yards and leave them there for the next generation to enjoy.
There are large numbers of shade trees that thrive in Colorado, and with a bit of research anyone can find their favorite shade tree that will look spectacular and keep their yard cool in no time.
There are many shade trees that can provide shade for your home and here is a list of some of them.

---
Crimson King Maple

Crimson King Maple Trees are a little healthier, and not a bad option if you want to take advantage of the fall color that maple trees provide.
A Crimson King Maple is known for its striking, rich purple foliage in colder climates, too, and is also considered one of the few trees that grow well in the northern states because of its superb color.
As long as your Crimson King Maple trees are planted in good soil, the trees will produce beautiful colors no matter where they are placed.
This tree will give you a long-lasting color because it will maintain its purple foliage from spring until fall, no matter the season.
As well as providing dense shade, the Crimson King Maple will keep your home and yard away from the scorching sun.

---
Quaking Aspen Tree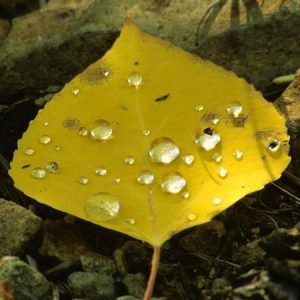 It is a tree known for its strong adaptation to climate and soil conditions, with a growth rate of up to five feet per year.
This is especially true because of the beautiful fall colors it boasts. There is no doubt that Quaking Aspen thrives well in harsh weather conditions as well as poorly drained soils.
It is the yellow of the leaves of your tree that will be stunning when contrasting against the white bark of the tree in the fall.
This well-known tree gets its name from its glorious heart-shaped leaves, which shimmer when a light breeze passes through it, as well as its characteristic trembling or quaking when a breeze passes through it.
Crimson Sentry Norway Maple Tree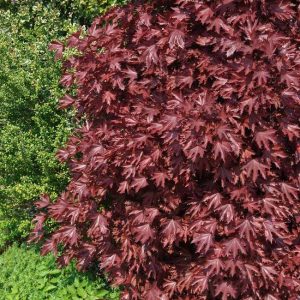 Maple trees, as we all know, have brilliant foliage in the fall…however, Crimson Sentry Maple Trees work all summer long, showing off their beautiful purple foliage all the way through summer.
Regardless of where you live, whether it is in the north or the south, the Crimson Sentry will still deliver the same bold, vibrant tones.
A smaller silhouette means that the Crimson has a full look that fits right into a number of spaces thanks to its heavy, upright branching. The Crimson Sentry does not require a huge yard to create it's huge impact that we are all used to.
During the summer you can expect maroon foliage along with little red accents in the autumn. The foliage is compact and easy to grow in the winter.
Royal Frost® Birch Tree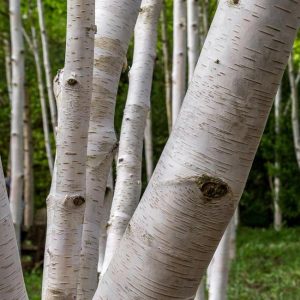 The Royal Frost® impresses with vivid purple foliage combined with exfoliating bark that stands out from other varieties.
Due to its upright, pyramidal habit, it truly is unique among your typical shade trees since it has such a different shape.
It is a true delight to be able to enjoy the wonderful benefits of this lush tree season after season.
Even though it is a deciduous tree, the smooth white bark on this tree pretty much year round lends this tree to visual interest.
As a result, the foliage starts out as burgundy and transitions to deep purple before changing back again as it turns into a dramatic deep red as winter approaches.
Having a showy tree is not only a great way to elevate your winter landscape to the level of front-page features but it is also great for creating a showy tree that delights year-round.
'Golden Curls' Corkscrew Willow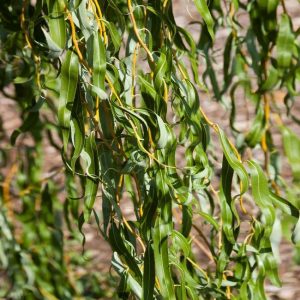 There is no doubt that Golden Curls Corkscrew Willow lives up to its name with its attractive foliage and golden bark in wintertime. The beauty of this tree is enhanced by its cold hardiness, and it can grow in very cold climates, down to -30 degrees, and with a beautiful upright growth habit.
As a result, Golden Curls brings together the best features of both of these products. There's no hassle or maintenance associated with this plant, not to mention that it thrives in a number of different types of soil, so you get stunning looks as well as low-maintenance care.
In nearly any space, you will find instant shade as well as a unique, contemporary look thanks to this type of lighting.
Purple Fountain Weeping Beech Tree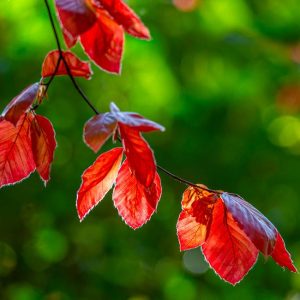 Purple Fountain Weeping Beech is characterized by its rich, dark purple foliage with cascading foliage in a cascading silhouette that creates a stunning focal point for any landscape.
This tree lives up to its name by providing one of the most vibrant shades of color in a natural weeping form.
You will hardly ever need to prune this tree as it has a strong and durable upright form with a slow growth habit, so you don't have to bother yourself with pruning it every fall. Plant your Purple Fountain, and watch it blossom first thing in the fall.
A beautiful lawn that attracts graceful wildlife to your garden will give you the best yard on the block, while remaining resilient to cold temperatures and moderate drought conditions.